Cracking the Code of the Red Terror Takeover
More information regarding the New Zealand "terror" event has come to light and it's raising some red flags for me.
We'll start with the literal red flag on the back of a truck, which the driver follows for a while, even disregarding his GPS directions to do so.
The driver continues on for a bit, then pauses on the left side of the road for a minute. It seems like he is waiting for something. Maybe a signal of some kind?
Right as soon as the person in red passes by the car, the driver switches on the strobe on his gun and then continues driving to the mosque. When he gets to the drive that he is going to turn into, there is a person in a red jumpsuit walking right in front of it.
What kind of outfit is this guy wearing?
I don't know about you, but I don't often see people wearing red jumpsuits when I am out and about.
We all know about the "shooting" inside the mosque by now, with the magazine magically appearing in the hallway before he arrives, the piles of dead "bodies" before he even shoots them, and the lack of blood and bullet holes, so let's jump past that.
After the "gunman" leaves the mosque for the second time, he shoots at a woman on the sidewalk. Note the wall on the left. There is no one there as he chases down his "victim".
Then when he turns the corner onto the sidewalk, we can see there is what looks like a person dressed in all red on the wall. Why isn't the "gunman" shooting at this observer? I think we know the reason why.
There is plenty more about the different signs and signals that appear throughout the footage, but let's stay focused on the people in red.
Exactly one week after the shooting (3/15), a horror movie was released titled
Us
on Skull and Bones day (3/22), directed by Jordan Peele, who previously made the anti-White horror movie
Get Out
. Instead of crazy White supremacists as the villains, it's copies of regular people who do the terrorizing, and they're dressed in red jumpsuits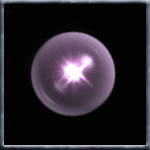 https://thecrowhouse.com/max_igan_on_christchurch.html